Ewing 2020 Corporate Social Responsibility (CSR) Report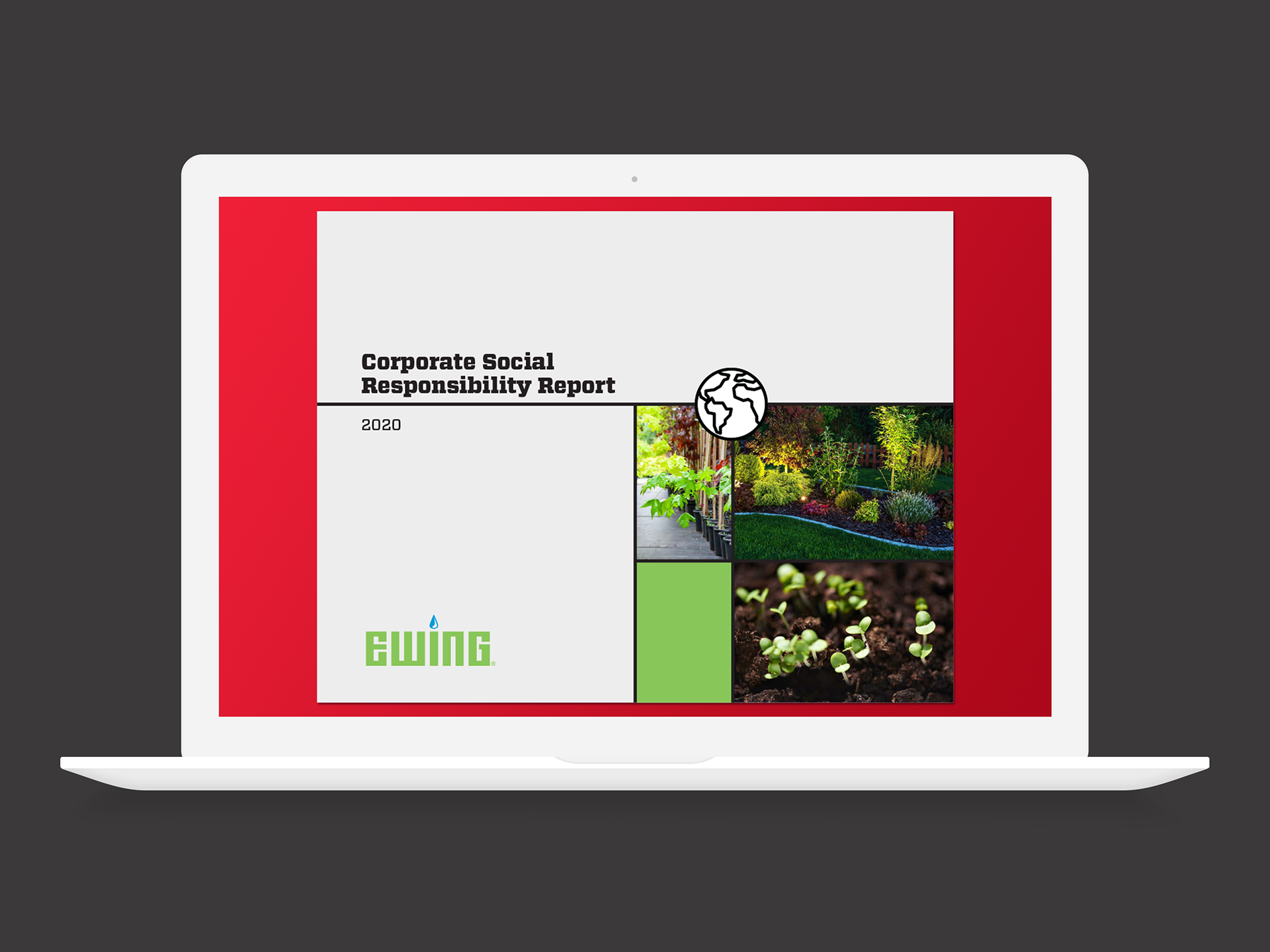 Client:
Ewing Irrigation and Landscape Supply
Project:
 Ewing 2020 Corporate Social Responsibility Report
Brief:
Create Ewing's first CSR Report. 
Solution:
 Since this was the first CSR Report Ewing had ever done, I started by doing in-depth research on what a CSR Report is and functions. I worked closely with the HR Department's Sustainability head to develop the final PDF, meeting regularly to ensure the report's milestones were completed on time and that the information was presented in a way that they were looking for. HR was very happy with how the report turned out. 
Note:
 Icons were all stock images. All images were provided.