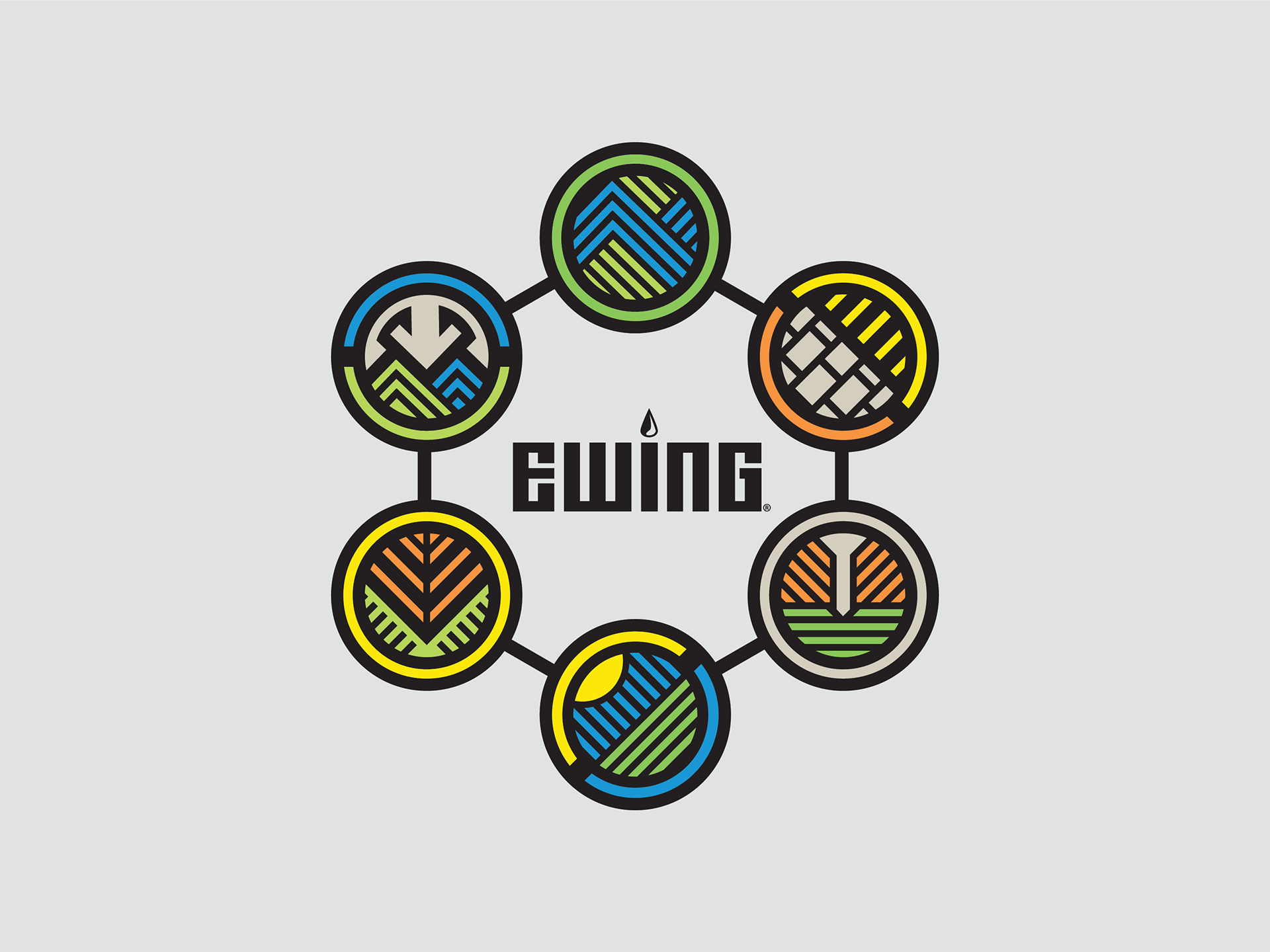 Client:
Ewing Irrigation & Landscape Supply 
Brief:
Develop a set of icons that will be used to explain the products Ewing provides. 
Solution:
 While updating the Ewing brand in 2015, one of the main pieces of feedback we received from customers was they didn't know all that Ewing sold. To help explain, we added an icon set to be used throughout our collateral. Because the icons are not literal representations of the product lines, we made sure to use the icons with copy next to them in most applications. We only use the above lock up sparingly and as a pattern.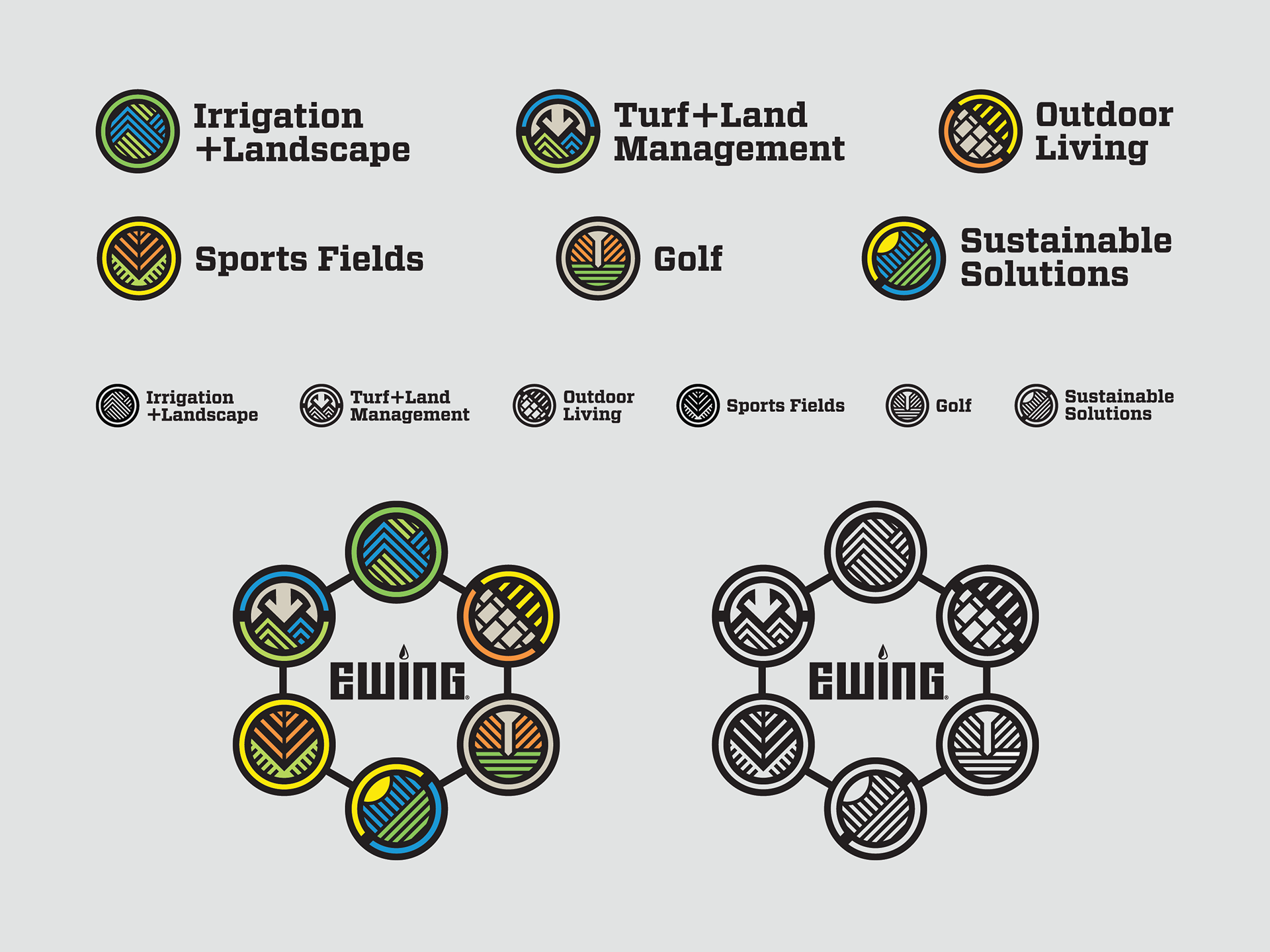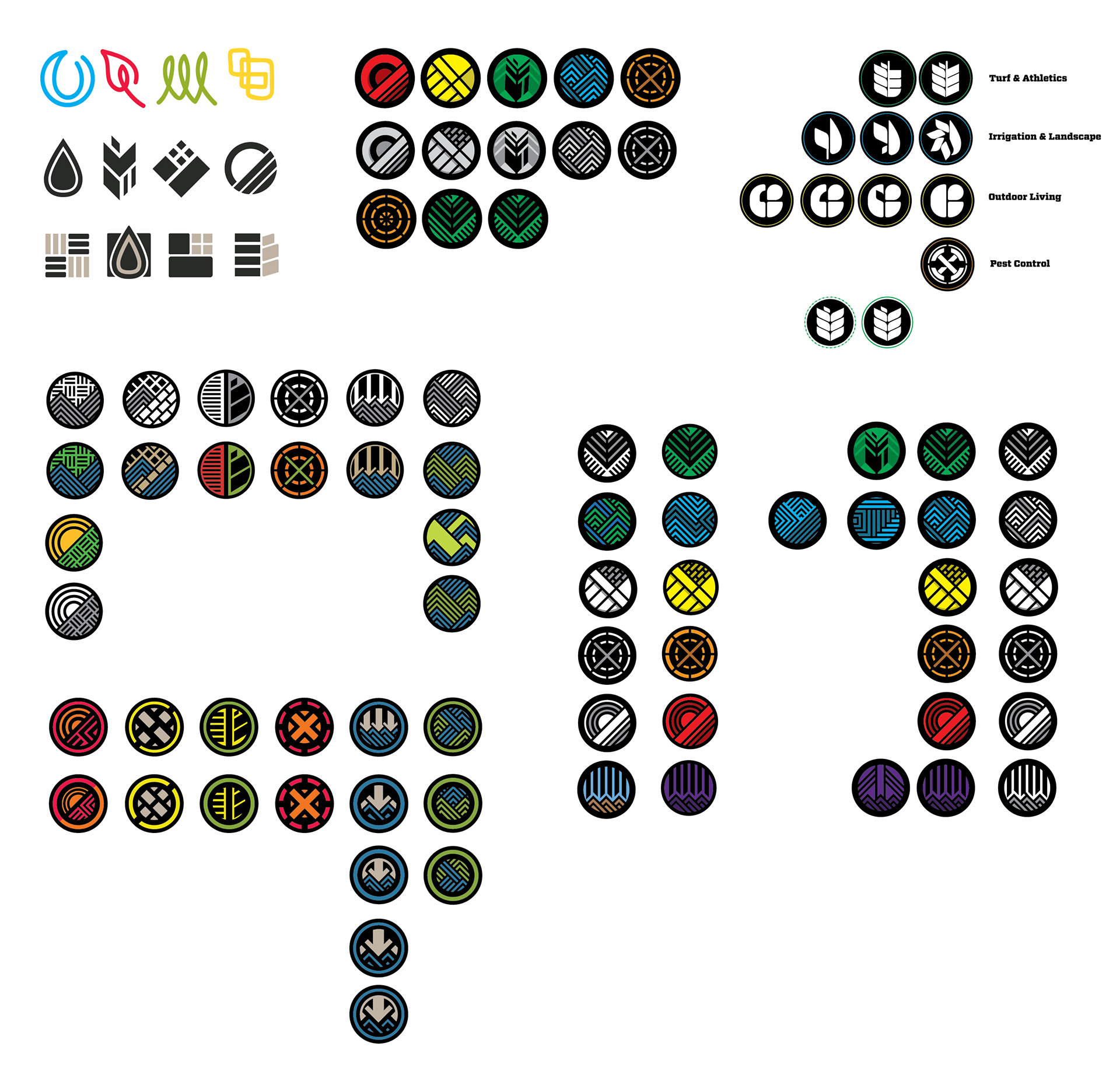 Completed icon lock up in both color and black and white versions. Also shown is a few early concepts that helped develop the final icon set.