Ewing Corporate Stationery Set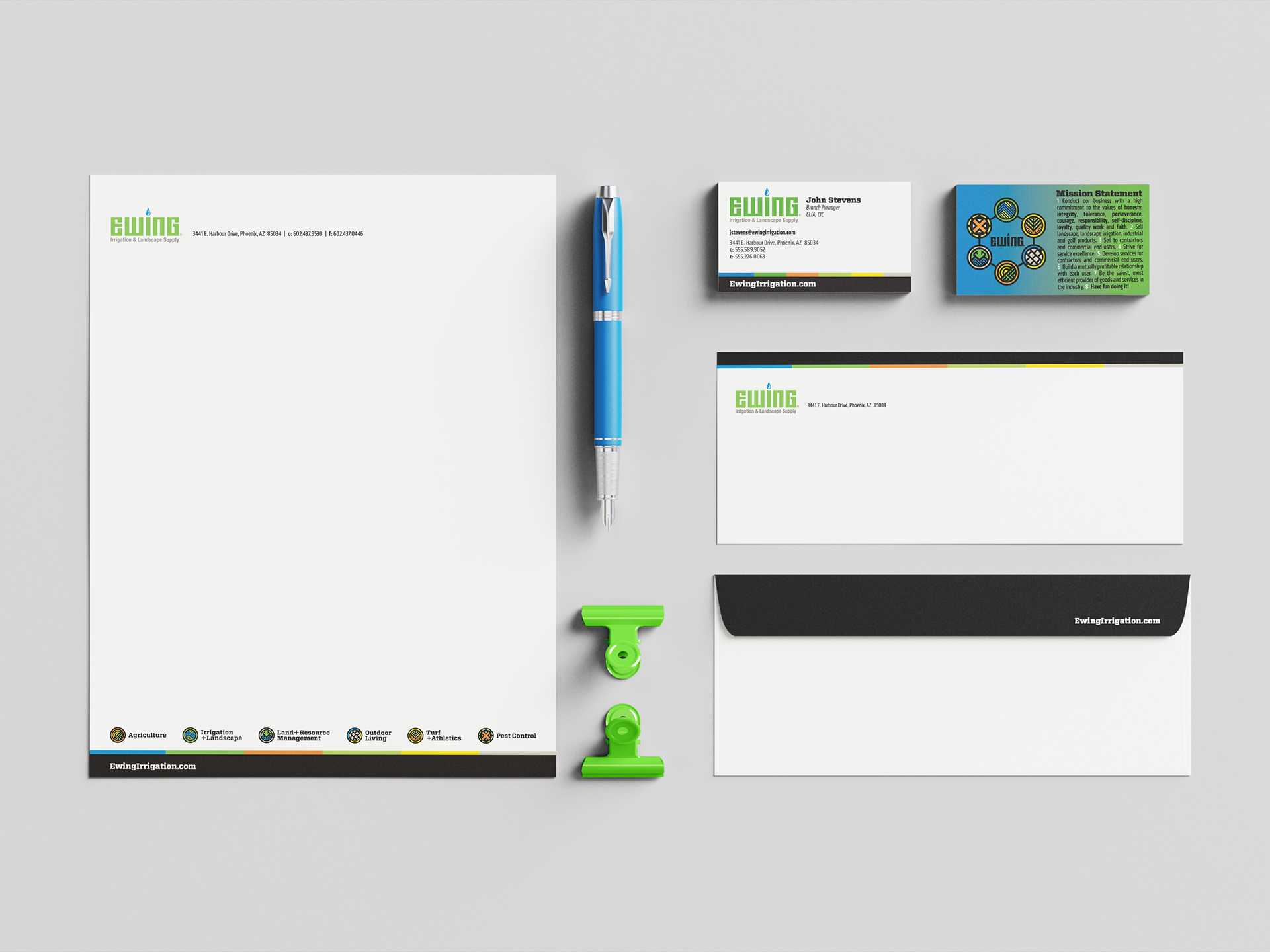 Client:
Ewing Irrigation & Landscape Supply 
Project:
 Corporate Stationery Package 
Brief:
Update Ewing's Stationery package with a new logo and updated branding
Solution:
In 2015, Ewing updated their logo by adding "Irrigation & Landscape Supply" to better explain to customers what Ewing does. I was tasked to take the logo and create an updated stationery package. It was important to the President and CEO that the Mission Statement be included on the back of the business card. We also took this opportunity to include the new icons that also better explained the product lines Ewing offered at the time. Later these icons were updated due to a company shift in priorities. 
These business cards were ordered online, so I had to make sure the cards worked no matter what information was entered. Due to the type of business, an employee could want to include certifications they earned or personal information, for example, that they speak Spanish, as well as up to 3 numbers, phone, cell, and fax. So I had to make sure the cards worked with any number of combinations. I also included up to 4 spaces where the employee could add in association logos they were members of.
We also wanted to make sure we included the new branding elements the team developed like the color bar and the blue to green gradient as well as adding black as an element in the branding. 
Note:
The updated Ewing logo was provided to me.