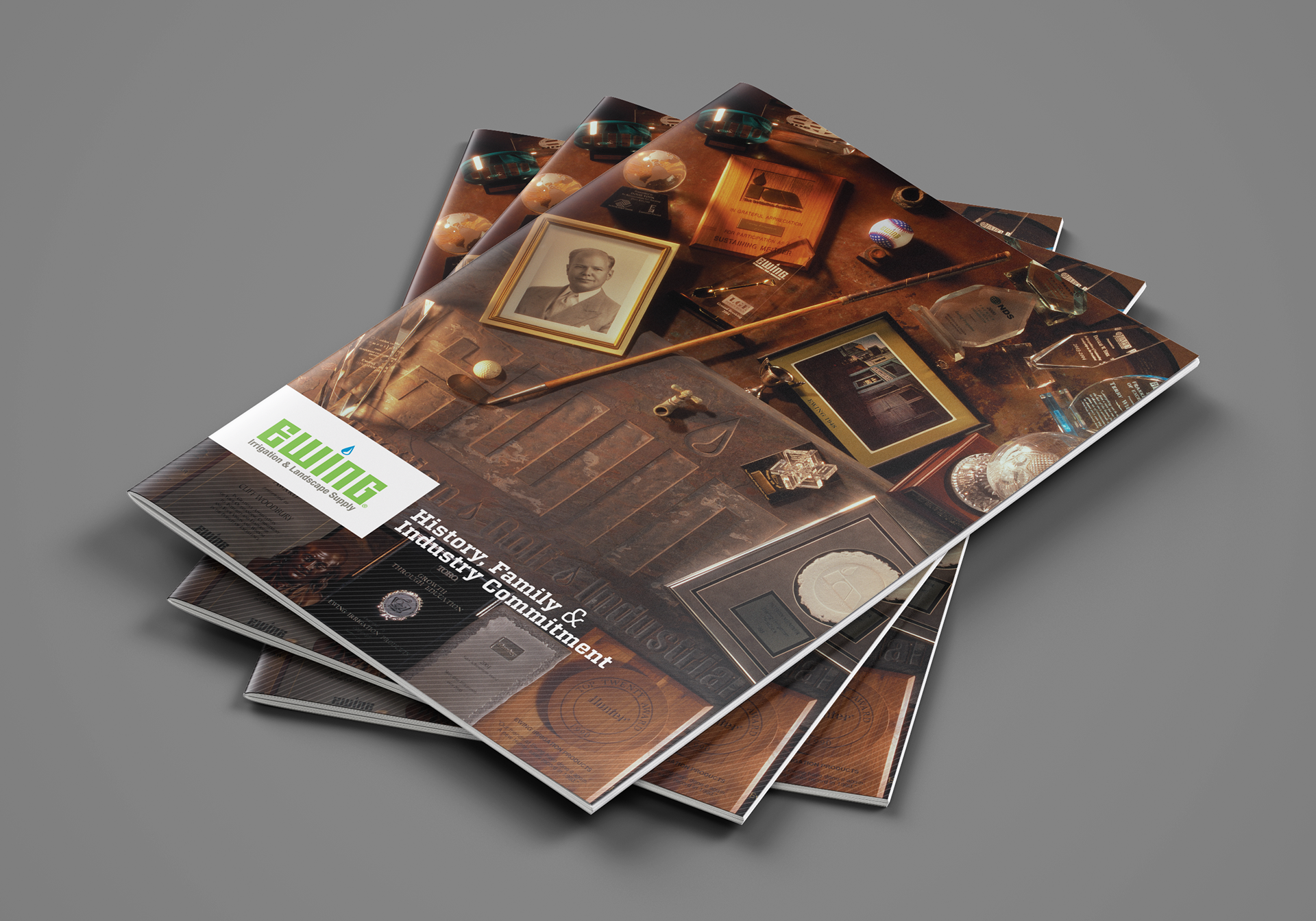 Client:
Ewing Irrigation & Landscape Supply
Project:
 Ewing History Brochure
Brief:
Create a brochure to be used as an overview of Ewing's history and commitment to its employees. The brochure was to be used at events, trade shows, and corporate meetings. 
Solution:
 This brochure needed to convey Ewing's culture and personality in just a few pages while being interesting enough to read through each page. The timeline was challenging to fit 95+ years of history in one spread with images, but I felt it turned out well. The brochure also needed to appeal to a wide audience, including students, potential employees as well as other companies who may be looking to do business with Ewing. 
Note:
Copy and images were provided.