Irrigation & Green Industry Magazine – May Ad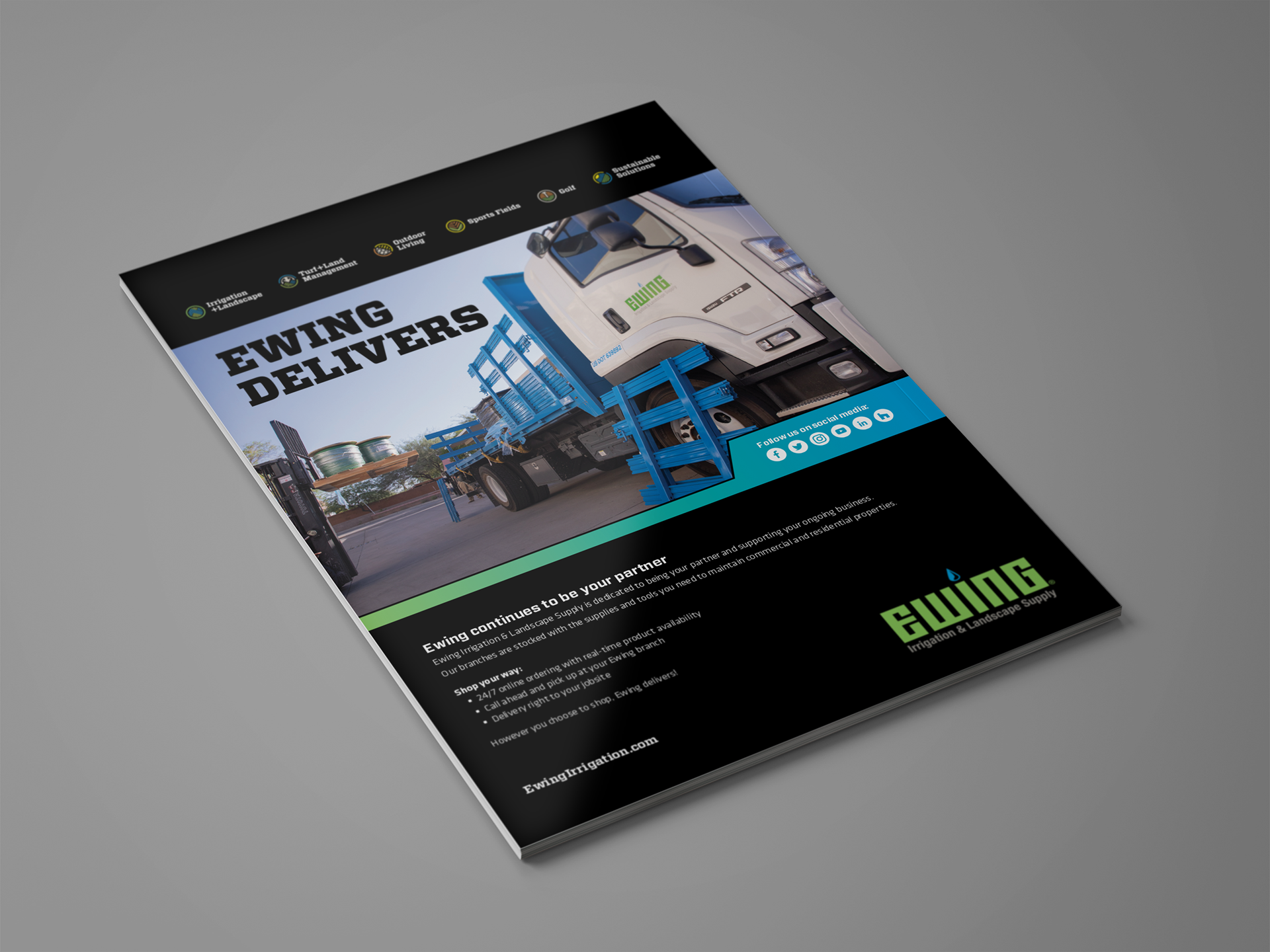 Client:
Ewing Irrigation & Landscape Supply
Project:
 Irrigation & Green Industry Magazine – May Advertisement
Brief:
Create a back cover advertisement for May 2020. 
Solution:
This project was challenging due to the timing of the ad. It was due the beginning of April when the COVID-19 pandemic was starting to ramp up. I wasn't sure what the business would look like in May or how extensive the pandemic would affect the world, but the company was moving towards delivery and pick up as a whole in precaution. I felt speaking about Ewing being there for their customer's business and how we can help shop their way, was the best messaging with everything being so uncertain. 
Note:
Image was provided, as well as the standard ad template. Copy and image selection was done by myself.