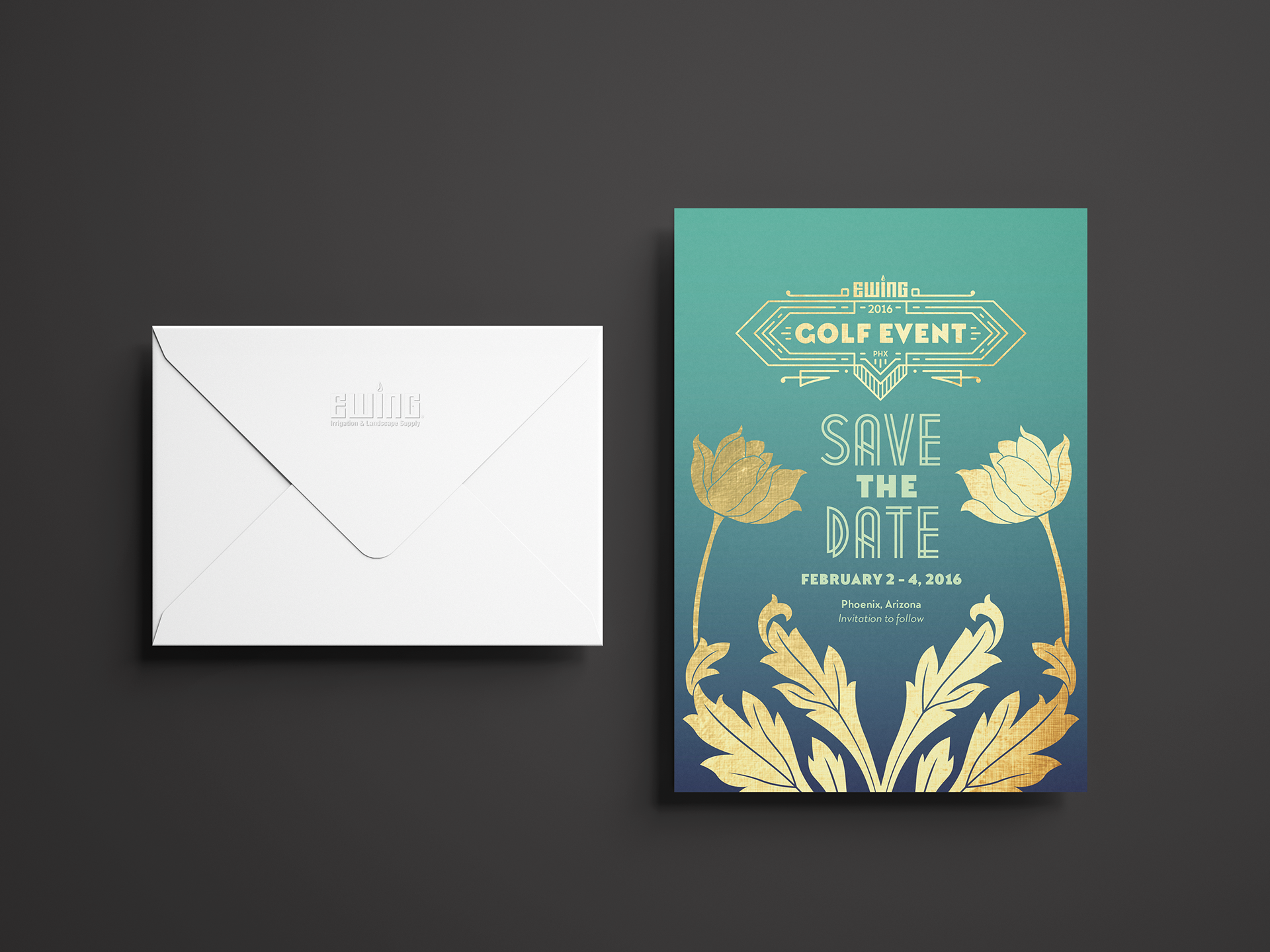 Client:
Ewing Irrigation & Landscape Supply
Project:
 Ewing Annual Golf Event
Brief:
Create an event package for Ewing's annual customer golf event. The theme for that year was the Roaring Twenties.
Solution:
 After doing some research on the style of the 1920s, I found a few patterns that I thought would fit with the style. Since I had a larger budget for this event, I thought gold foil would help pull the pieces together. We had a speakeasy night, so adding a ticket to the event in the invitation in all gold foil helped class up that event. People even dressed up for dinner. 
The package also include all event materials including signage for the golf tournament, dinner and hotel signage, RSVP web site, as well as drink and spa tickets. I have included some select materials below. 
Note:
The flower pattern and the base Golf Event logo was stock, although I made changes to logo graphic.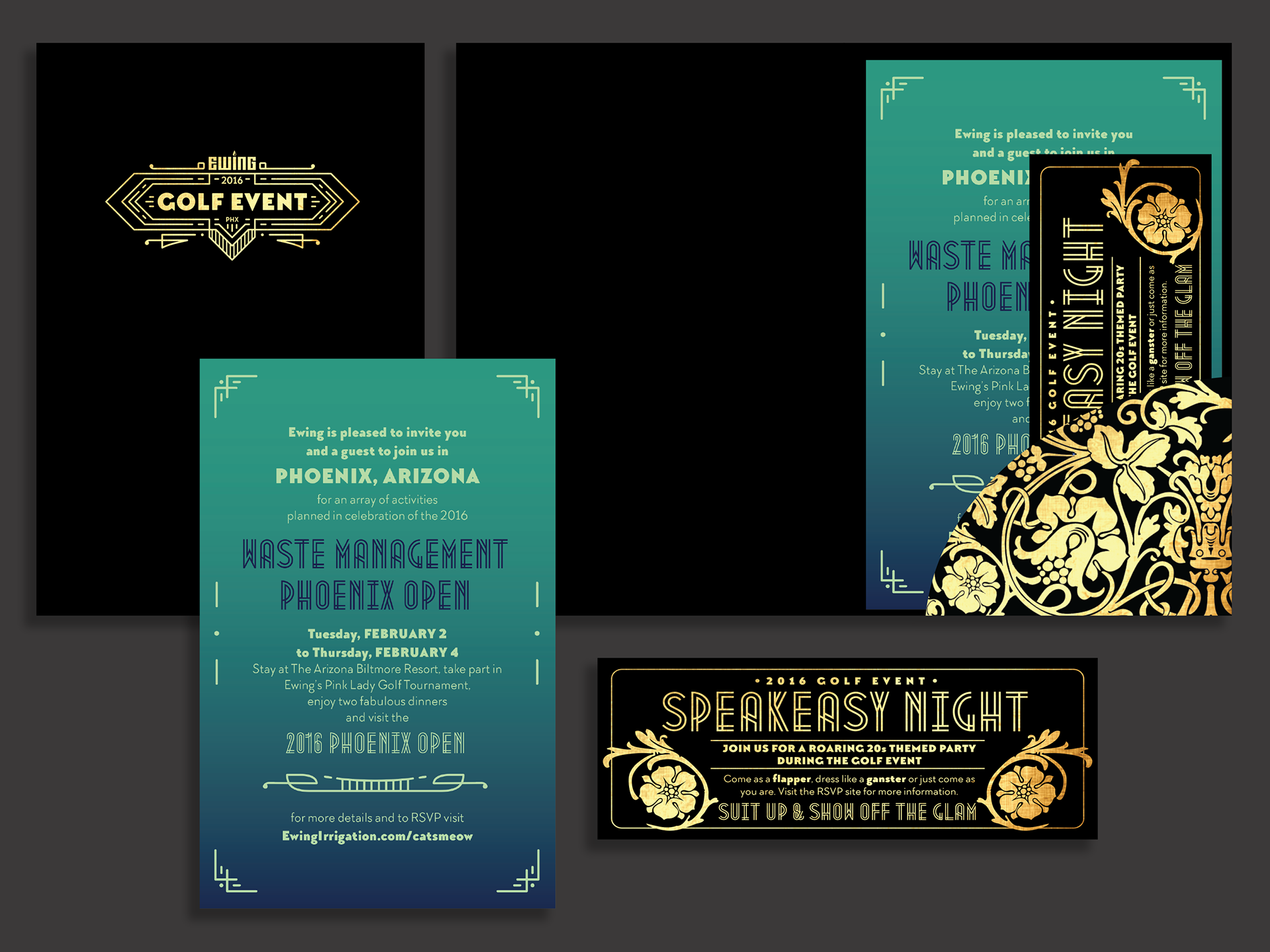 Invitation package, the folder and ticket were gold foiled on Neenah Paper Touché. The gold foil on the black Touché really made the gold foil pop. We learned later that Touché is very difficult to foil, especially on the small print. But the printers did a great job at making it work.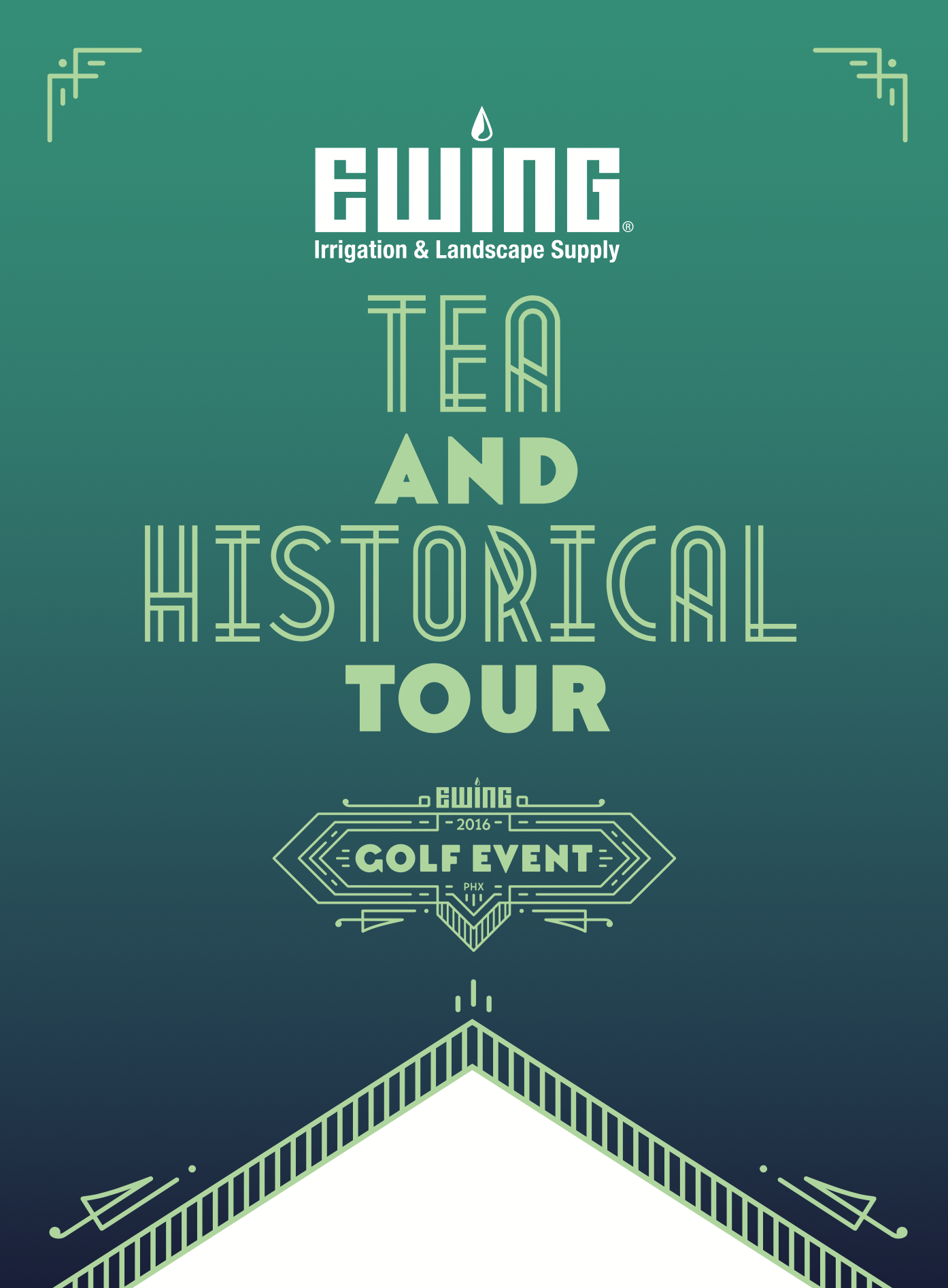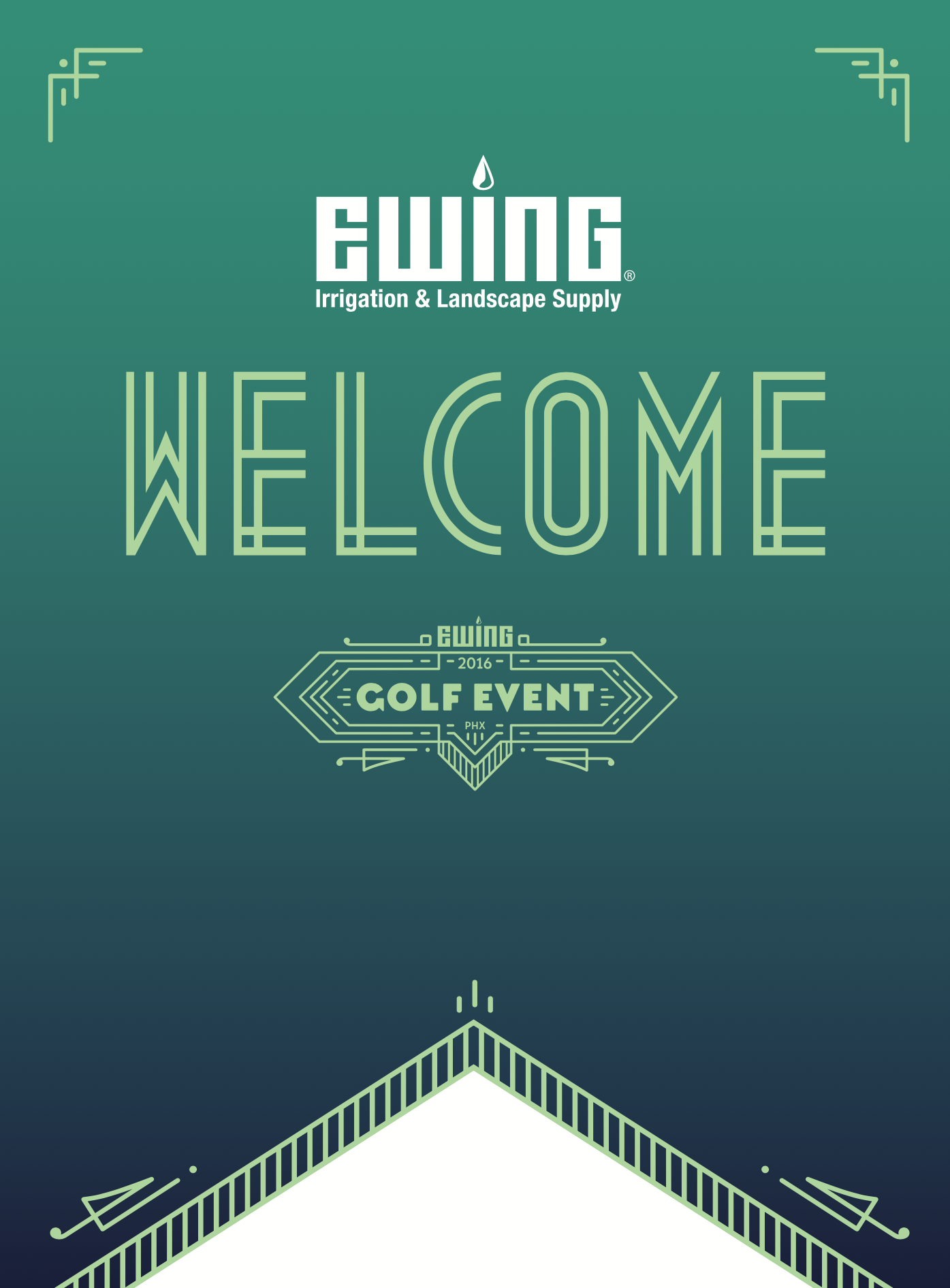 Select signage from the event. We had a Meet and Greet event before the golf tournament, as well as a Tea and Tour event for the ladies not golfing since the event was held at the Arizona Biltmore Resort.