Drought Doctors Infographics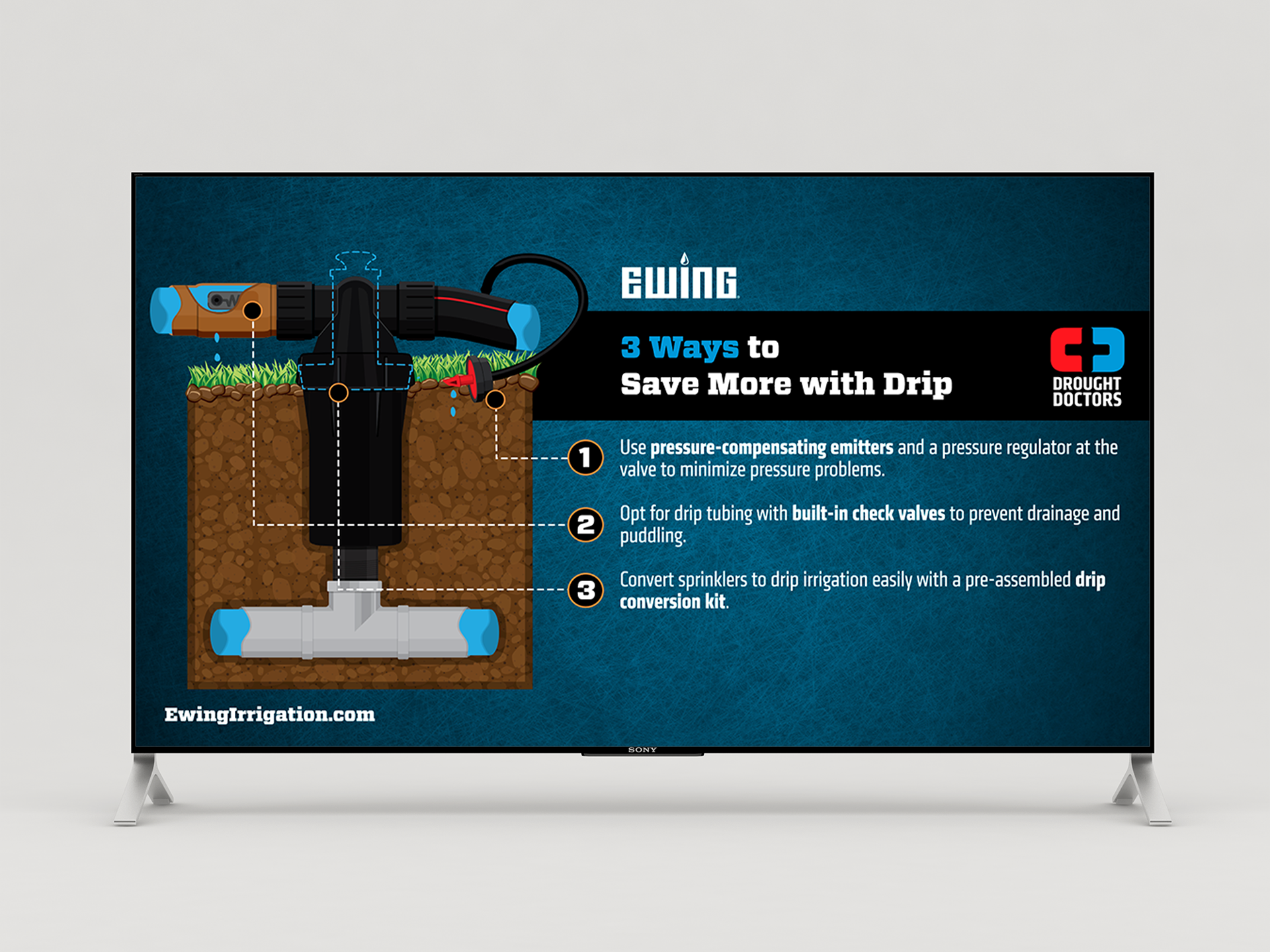 Client:
Ewing Irrigation & Landscape Supply 
Project:
 Infographics for Drought Doctor Campaign
Brief:
Create 4 infographics explaining ways to save water while highlighting key products. 
Solution:
These graphics were used in social media and on the in-store TVs during Ewing's Drought Doctors campaign. The Drought Doctors campaign was developed during the most recent drought to highlight ways and products Ewing could help during the drought. 
The graphics needed to be detailed enough for landscape professionals to easily identify common products, but not too detailed to favor one brand over another. It was also important to highlight key products. 
Note:
Most of the illustrations were done by me. I did use stock illustrations on the grass, leaf and dirt textures. Copy was provided to me as well.