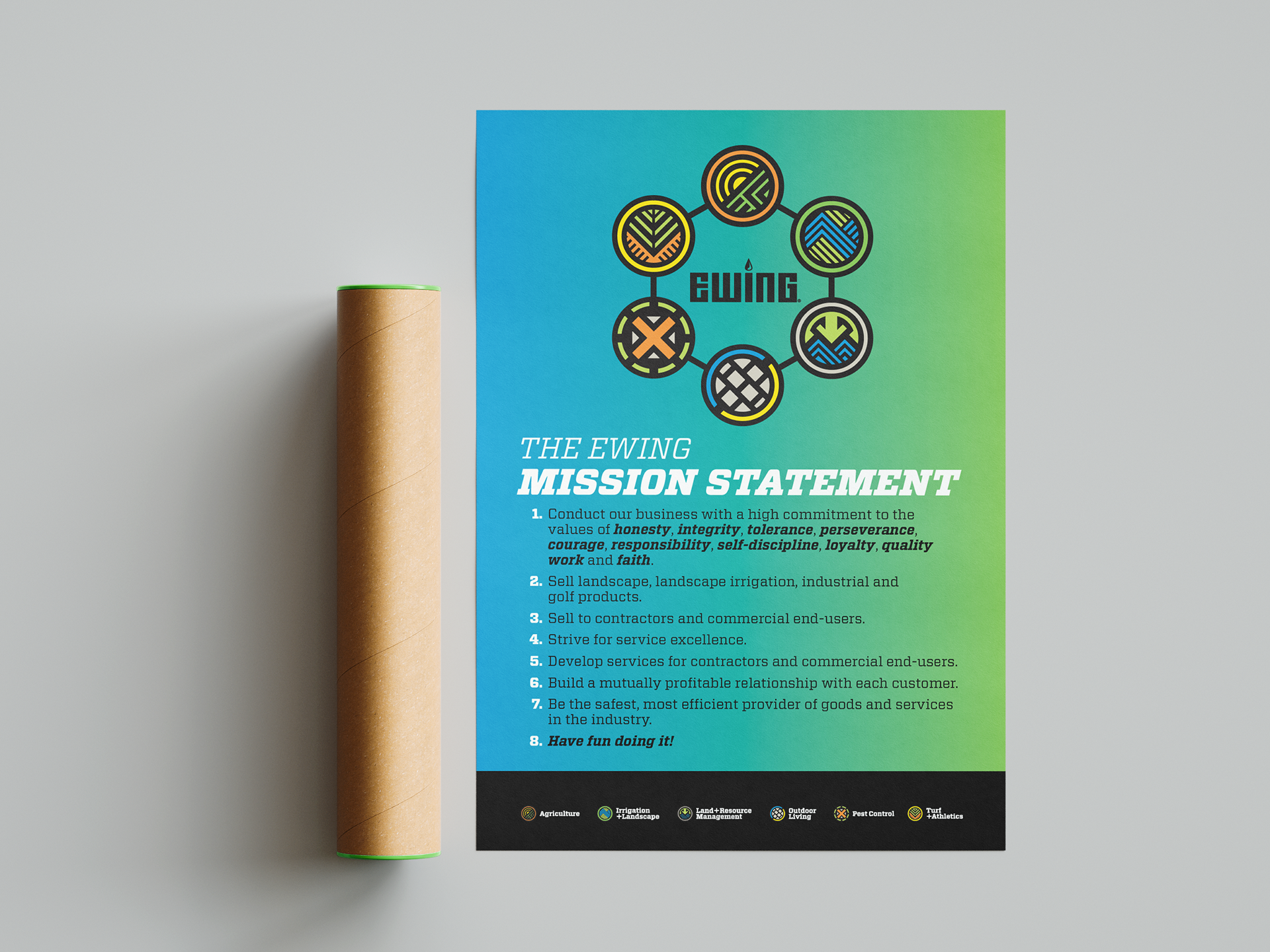 Client:
Ewing Irrigation & Landscape Supply
Project:
 Corporate Posters
Brief:
 Introduce the new branding and icons to the employees. 
Solution:
 During the rebranding efforts, we were brainstorming as a team what we could do to introduce internally the new icons. At that time the department had been getting many requests for posters, so we thought that would be an ideal way to display the new branding. As a poster hung in common areas, they would be viewed quite a bit. We also included the Ewing Mission Statement and Advantage in the set to reiterate those important messages for Ewing as well. 
This new branding introduced the new icons, color gradient as a solid background, and as a texture over images, the color bar, and the plus sign. 
Note:
Copy and images were provided. Icons were designed by myself.